The #1 Video Production Company

in Manchester
Our video production company roots originate from big-brand films, documentary and global marketing. We're the Manchester video production company that excels in making your message stand out from the crowd.
That's why thinktank is the number one corporate video company in Manchester, winning awards for video productions and documentary film since 1997.
We may be a Manchester film production company, but we have a truly global reputation. Firstly, we do more than corporate video, public-sector work, live event, client testimonials, testimonial and documentary work. Secondly, we're in Manchester. For purists, it's MediaCityUK. Yet, you're just as likely to see us in Monaco or the Middle East. Thirdly, we specialise and excel in several areas.
The thinktank video company vision is to deliver engaging video. Backed by an award-winning team of cinematographers, script-writers and post-production gurus.
Let us bring the verve, passion and expertise. We make video work, every time. Call The #1 Manchester video production company now on +44 (0)161 826 0106.
---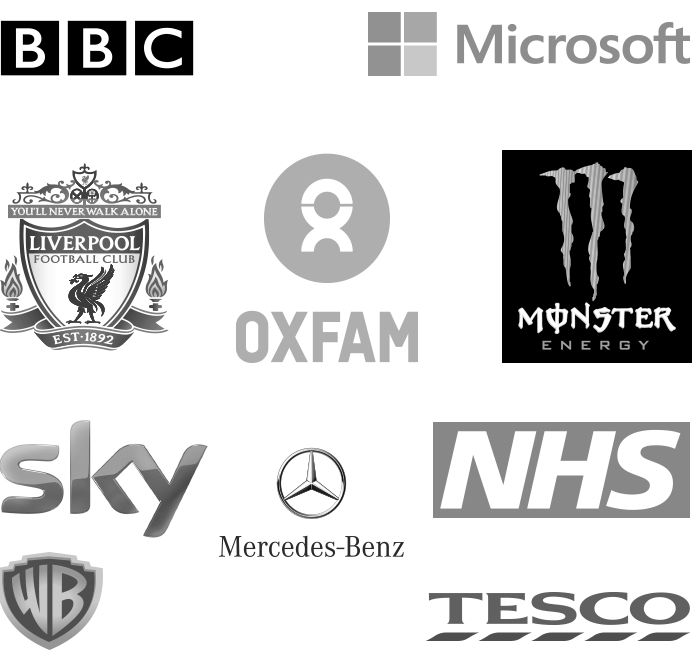 big brands
& celebrity clients
Our Filming Production

 Services
Every Type

of Video Production
The unique ability to make award winning films, means you're always in safe hands with Thinktank Manchester. We forged our reputation through innovation in cinematography.
Industry-firsts in digital content delivery in the 90s. UK first in live streaming. Ground-breaking customer testimonial video. Plus, numerous accolades for directing our medical videos for the NHS and Pharma.
Thinkank is the Manchester video production company that makes great films. Including corporate video, films for the public sector and charities. Customer reference, Social Media Video Content Documentaries, and big live events. We stream premium content globally.
From Aerospace

 to Zoology
We make great video content for TV, Online and Social Media. In just about every sector you can imagine. As well as in every kind of environment too! Specialist moving-image film producers work in their own dedicated fields which they understand. They have the journalist skills needed to interview expert contributors and celebrities.
Our knowledge of healthcare, pharma, science, technology, manufacturing and finance is immense.  We're equally adept with professional sports, leisure and logistics.
We love arts and entertainment. Plus a real passion for motorsports, aerospace, and marine video. Our cinema camera techniques make manufacturing videos really interesting to view.
Best Video Production Company Values

 without the Price Tag
Unless you're making a feature film, you don't need 200 crew. A reputable Manchester video production company like thinktank, has the expertise and creativity to know what you need.
High production values are essential. Equally important is keeping budgets to a minimum. It's about experience and balance. Our experience ensures crews are kept compact. Above all, keeping the price lower.
For instance, we'll take a crew of 3 or 4, where others bring along 6-10. We don't need to to this. Ultimately, it improves efficiency and drives down cost. But, we never compromise on quality.
Filming for TV, Online

and Social Media
Today, clients need their video content for multiple uses. For example, you may want to use your film in-house, online and for social media.
Sometimes, you may want to reuse your video content to make PDF case studies. Or, simply need quotes and stories or press releases.
If you're needing a film production where you're able to repurpose your content across TV, online or social, Thinktank delivers engaging content for use on multiple online and social platforms.
And, watch us deliver content that you can easily use across all of your communication channels.
3rd February 2022
Advice
,
Recent News
,
advice
,
creative
,
education
,
education video
Helping Education Video Educate Have you ever wondered why some Education Video productions work better than others at conveying a message? Have you ever watched an educational video in the hope that you'll be able to use the resource...
2nd February 2022
Film-Video
,
Advice
,
Recent News
,
Deprivation
,
DoLS
,
Filming
,
Healthcare
,
Liberty
,
LPS
,
mental health
,
Mental Health News
,
NHS
,
Ruling
,
training
Mental Health Training & LPS - Impact of Mental Capacity Films 10-years on. Six-years after a European Court ruling back in 2004, the NHS commissioned a healthcare specialist video company, based in Manchester, to produce a number...
All recent news articles have loaded